Free pick-up point delivery for orders over 159€ in mainland France (20kg maximum)!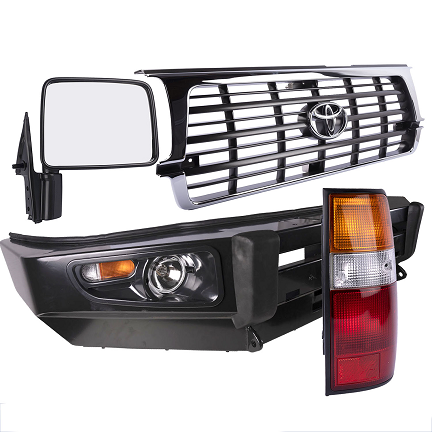 Our advice
The bodywork of your 4x4 may require some extra care & attention when you've been off-roading. Certain interior parts might be starting to show their age and rust may even be causing problems. Check out our vast range of body parts: from windscreen wipers to body parts, dashboard components, door seals, weatherstrips etc

"See & be seen" is crucial when you're behind the wheel of your 4x4. Whether you're on the road, off the beaten track or out in the wilds, visibility is extremely important. Keep an eye on the lighting system on your 4x4 for your own safety and others. We supply a broad range of headlights, side lights, indicators, plus additional lighting solutions such as LED light bars.
Take the stress out of your next vehicle inspection, safe in the knowledge that your lighting is in perfect condition.
4x4 tips and news
Tutorials, new products, practical tips and the latest 4x4 news - check out 4x4XPERT and 4x4NEWS for a host of useful and practical information!