Free pick-up point delivery for orders over 159€ in mainland France (20kg maximum)!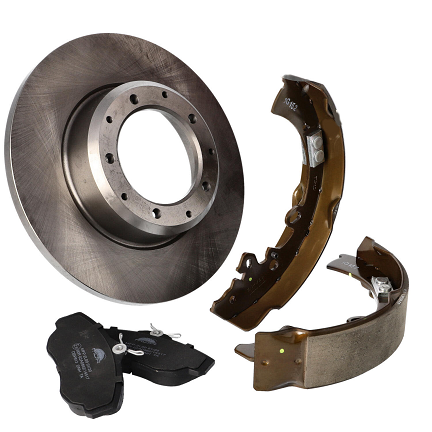 Our advice
The brake system is one of the most important elements of your 4x4. It is made up of numerous components to which great attention must be paid: discs, pads, calipers, brake drums, brake shoes, wheel cylinders, master cylinder, servo booster, brake hoses, etc ...
It is important to keep your 4x4 in good condition and to service it regularly according to the intervals laid out by the manufacturer. Regular inspection of your brake system is vital for safe driving whether you are on or off-road. Don't forget to keep an eye on brake fluid which must also be checked and bled periodically. In addition, you will be more serene when passing the technical control. Looking after the brakes on your 4x4 will also cut down the stress when it comes to exigences d'inspection des véhicules.
4x4 tips and news
Tutorials, new products, practical tips and the latest 4x4 news - check out 4x4XPERT and 4x4NEWS for a host of useful and practical information!