Important information:
Euro4x4parts recommends that you carefully check the maximum permissible roof load for your vehicle in its manual.
This is particularly important before fitting a roof tent or a gallery with its load: spare wheel, awning, trunks and other jerry cans.
Note that the maximum roof load is reduced by 25% if you drive off-road: a maximum load of 100 kg becomes 75 kg in off-road use.
How to choose the right awning?
Before choosing an awning:
1- Check that you have suitable equipment on the roof of your vehicle to fix your awning (roof bar or gallery to place the fixing brackets on).
2- Choose the right length. The awning should be approximately the length of your roof. Too long, it will protrude and be a safety problem on the road and will weaken the awning.
3- Also consider the width of your vehicle plus that of your awning once unfolded. Depending on your travels, you may not always be able to find enough space to open your awning. It's important to find a width that corresponds to your use.
4- The quality of the materials is essential. A quality awning, with a solid and well-finished fabric, and a well thought out and rigid structure will ensure its durability. This will also prevent it from getting damaged at the slightest gust of wind.
5- Do you have a protective cover to store it in when closed? Pay attention to the storage of your awning once folded. A Well-protected awning has an increased life span.
Have a good trip!
Equip'addict side awnings
Our Equip'addict side awnings can be quickly unfolded for a short break or installed for your overnight stops. Elegant, practical and robust, our Equip'addict side awnings cover the side of your vehicle and adapt to all types of 4x4s, SUVs and vans. Our awnings provide you with shelter from the sun or bad weather. They are simple and quick to fit to your roof bars or gallery.
They are delivered with their fixings which allow you to fix them on the right or on the left of your 4x4. When folded, they are compact and do not add much additional windage.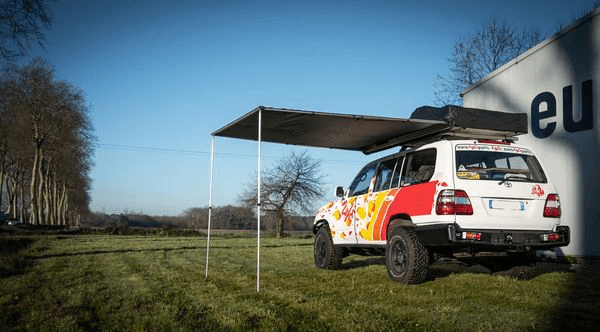 COMFORT
Anti-UV and waterproof
They will protect you from the sun's rays and heat.
They create an additional living space, which will allow you to take full advantage of your bivouacs.
PRACTICALITY
The bar system has been specially designed to make the awnings quick and easy to install and use. They have integrated aluminium support legs and come with a storage bag.
SOLIDITY
The awnings have been designed with quality products: the canvas is premium quality durable RIPSTOP polyester/cotton, and all assembly parts are stainless steel. The tough storage bag protects the awnings during transport.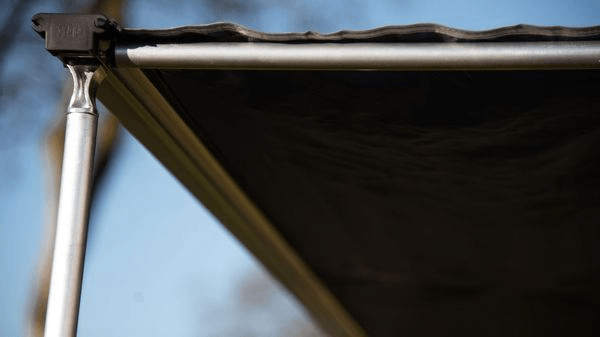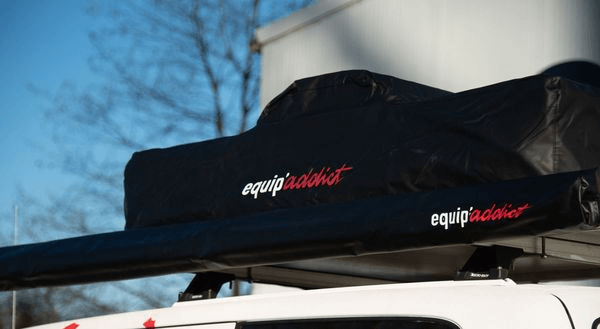 Equip'addict side awnings walls
These protective walls can be fixed onto an Equip'addict side awning. They allow you to close your awning and provide protection against the damp and rain. When it's sunny, it offers you a large area of shade. The awning has a zipped door and openings with mosquito nets to protect you from insects and allow optimal ventilation in hot weather.
Technical characteristics of the protective walls for Equip'addict side awnings:
- Material: 280g polyester/cotton
- Waterproof and anti-UV
- Openings on both sides with mosquito nets
- An access door on the front face
- Walls fix onto the bars of the awning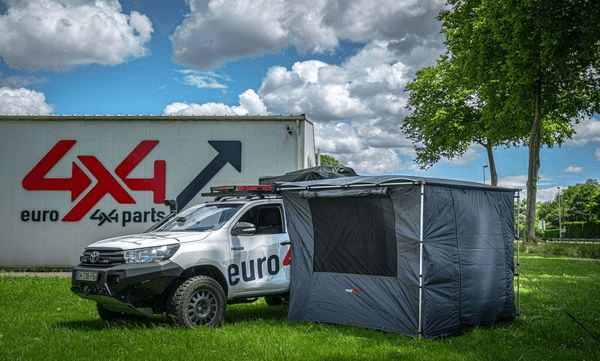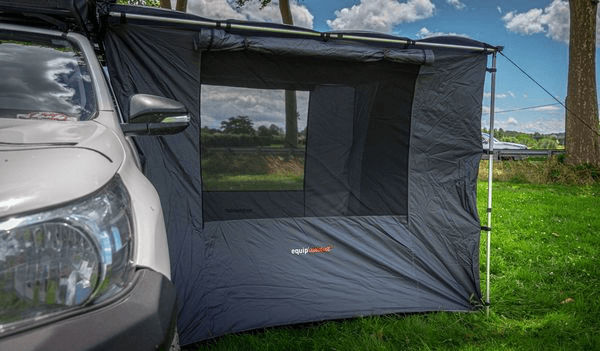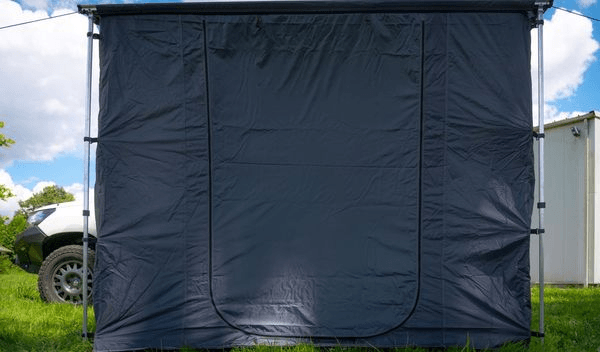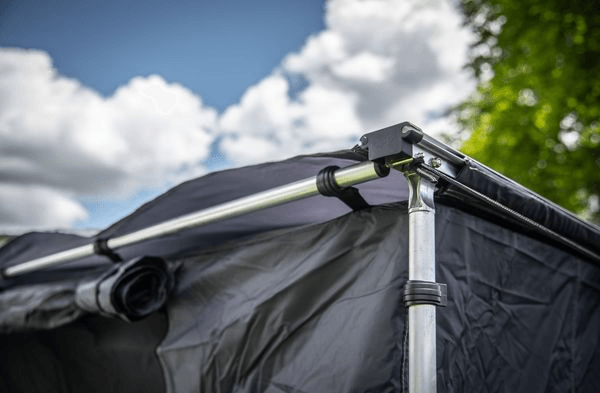 Our awning light kit includes a power cable, a switch, a flexible LED bar in a waterproof case and a carrying bag
The advantage of our lighting kit is the case which protects the flexible LED bar fixes onto the awning.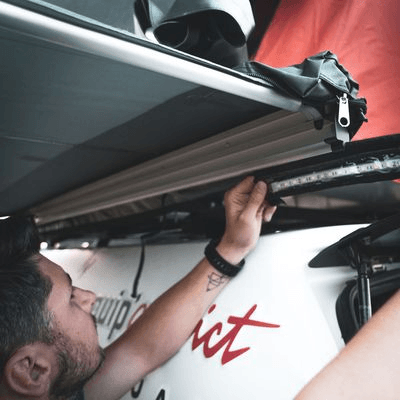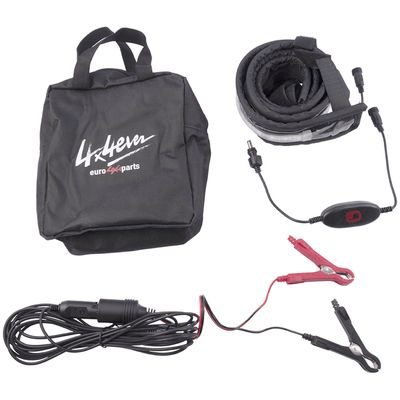 Find all the camping equipment you need here:
We'd love to know what you think.
Whether it's a mechanical question, a suggestion for an article or a comment on an article you have just read - don't hesitate to send us a message.
Do it yourself, you'll be even prouder! To help you out, Euro4x4parts shares its know-how and expertise in mechanics through 4X4XPERT: new products, technical sheets, and personalized tutorials... You've got the keys!
And because we also learn from your experiences, your feedback is essential. Let us know your thoughts and suggestions by email: 4x4xpert@euro4x4parts.com

Check out our complete catalogue of 4x4 parts and accessories!
All the photos in our articles are taken on authorized roads or tracks, private land, or during supervised competitions. Let's all do our part to preserve the environment!
Please note: Euro4x4parts publishes this information to help its customers, but cannot be held responsible for the advice given here and their consequences when used.