Free pick-up point delivery for orders over 159€ in mainland France (20kg maximum)!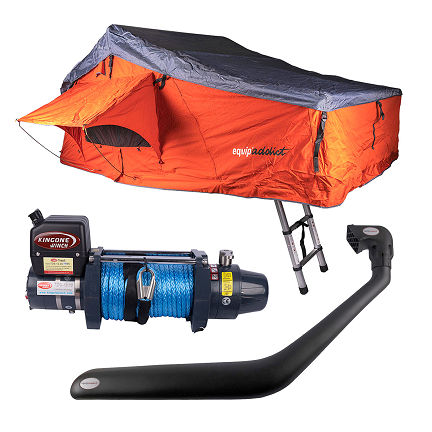 4x4 accessories & off-road
Our advice
Our vast range off-road 4x4 accessories will allow you to kit out your 4x4 to suit your requirements and ensure that you enjoy your all 4x4 activities in complete safety. From overland expedition and camping gear, snorkels, navigational and communication aids, towing solutions, recovery gear (winches, straps, jacks, compressors) to roof bars, roof racks, wheel rims, tyres and tools the choice is enormous. We also specialise in specific equipment for pick-ups.
All these accessories can improve the performance of your 4x4 and are often also essential when you head off-road. Check out our wide selection of 4x4 accessories for all makes of 4x4.

4x4 tips and news
Tutorials, new products, practical tips and the latest 4x4 news - check out 4x4XPERT and 4x4NEWS for a host of useful and practical information!